Back to all posts
Posted on
Available Resources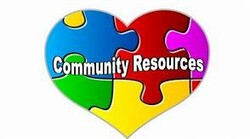 Help for Parents
Thank you to all  parents and guardians of students at Livingstone School who are doing so much to support your kids during this unusual time.  We know there are many challenges facing families as they juggle the roles of parent, tutor, worker, family member, cook and so on.  Be kind to yourselves, do the best that you can and take care of each other.  Many families are struggling with stress, or with a loss of income and are feeling the pressure.  The following are some community resources available to our Livingstone Families:
Crowsnest Pass Food Bank
In order to access the food bank call 403-564-5110 and they will get back to you.  At this time food hampers will be made on Monday and Wednesday afternoons.  Nobody can enter the food bank and hampers are available by delivery only.  This service is available to residents of  Lundbreck  and to the west into the Crowsnest Pass area.
Pincher Creek Food Bank
Phone 403-904-0021  for information
Crowsnest Pass Family Resource Center
Phone 403-562-8000 and leave a message OR phone/text 403-563-9077
Families can still access income tax services and some other programs are still operating. 
Brighter Futures
Parent Support group for parents of pre-school and early elementary children.   This is a Zoom meeting and is held on Mondays from 8:00 pm to 9:00 pm.  For information or to sign up call Teri Harrison at 403-627-4224 ext. 4
Pincher Creek Women's Emergency Shelter Association
Crisis line is 403-627-2114 or toll free at 1-888-354-4868
Contact W.E.S.A to find out what programs are still operating. 
If you have any further questions or concerns please feel free to contact me at elderj@lrsd.ab.ca or call Livingstone School at 403-628-3897.  I hope you all have a safe and happy Easter Holiday!
Take care,      Janet Elder   Family School Liaison Counsellor