Back to all posts
Posted on
Lets grow a Garden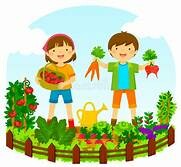 Thinking about growing a veggie Garden?
Now's the time to start your own garden...for FREE!
Cowley Lions, with some gardening friends met at the Pincher Creek Annex to put together some free seed packages.  There are 7 different heirloom vegetable seeds including Carrots, Beans, Peas, Lettuce, Cucumber, Swiss Chard and Beets to plant and grow your own garden!!
Many thanks to the Pincher Creek Municipal Library where you can pick up your seed package starting on Friday May 8 via curbside delivery service Monday – Friday.  Call 403-627-3813 or email help@pinchercreeklibrary.ca to arrange a pick up time. 
Let's get growing!